ArchViz: Chain Curtain
This rendering was a test to see how I could create a gold chain curtain for the music bar and make it look as realistic as possible, including the way the strands of chain twist and hang. Created in 3DS Max and rendered in FStorm.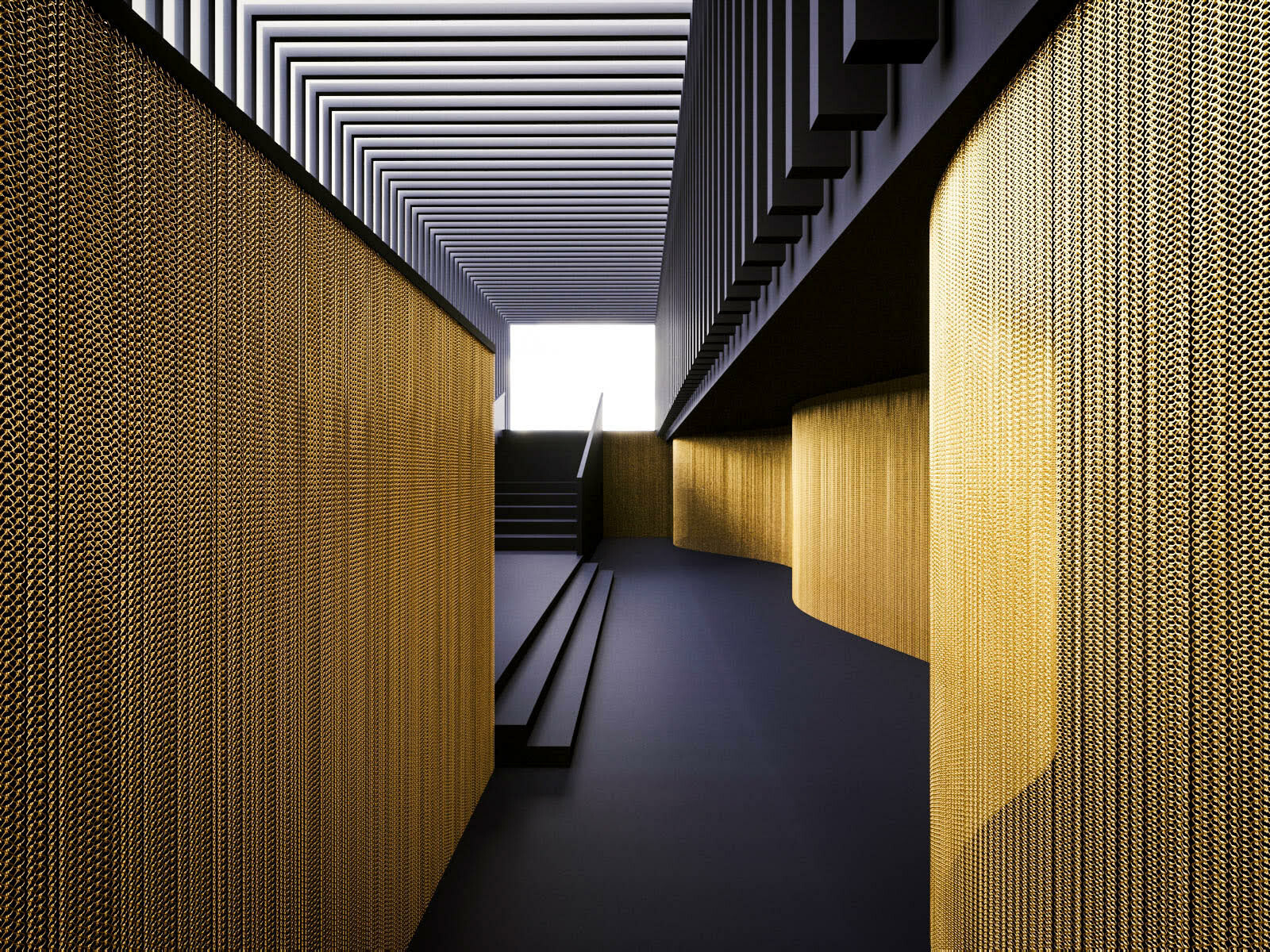 Rendering created as a test for J. Scott Smith Visual Designs, Inc. 2019.